2020 State Fair Marathon is Cancelled
For the past 6 years, the Grand Island YMCA has held the State Fair Marathon on the grounds of the Nebraska State Fair. Because the 2020 Nebraska State Fair has changed its focus to help stop the spread of the coronavirus by not holding the traditional fair, we are cancelling the State Fair Marathon.
The State Fair Marathon is a major fundraiser for the Grand Island YMCA. The Y is a 501 (c) (3) non-profit organization that operates without government support. We rely heavily on sponsoring business, individual donors like you and event registrations for our open doors program.  Since the event is cancelled, we will offer to issue a donation receipt for your entry fee(s) or to move your registration to the 2021 event. The YMCA is also working on an alternative fundraising running event to be held on a smaller basis this fall. Information about this will be posted on the website and on social media.
Thank you for your understanding and your support of our community YMCA.
---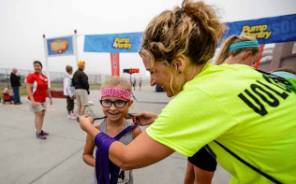 Volunteer
Have fun. Support a great cause. Meet great people. And did we mention, have fun? Volunteer at the Nebraska State Fair Marathon! Read more.
Nebraska State Fair
RT @RuralRadioNet: Agriculture Secretary set to visit Nebraska on Friday, participate in panel discussion at UNL
https://t.co/8FMcpopsfJ
ht…
@854Elmwood @NeCattlemen Where can we pick up those box stickers???
RT @FonnerRacing: His drapes might not match his carpet, but his bow tie sure matches his suit. Come win some cash Saturday at the fair! @N…
RT @NTVsSteveWhite: "It's truly inspiring when you come out and see the heart these volunteers have for our fair." More on the Volunteers…